We had a kitten show up at the clinic today.
There is a crazy need for homes for homeless cats here in south florida. It makes me a-sad.
onward...
SO! I came up with this idea today and I'm going to fulfill it someday, and that idea is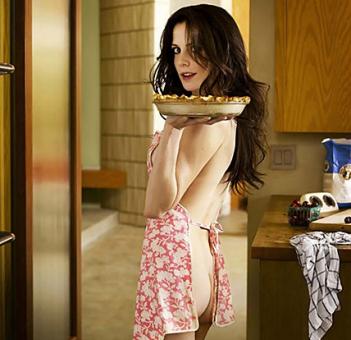 Naked cooking!
How fun would that be?! I think all of you should do it! You can bake a pie! and try to keep your hands off of each other. I usually not a fan of using food during sex cause you get all sticky but this is a total exception to the rule.
SEX POSITION OF THE DAY!
The receiver simply lies on their side, with their upper leg pointed towards the sky or against the giver's shoulder, while their partner enters using a kneeling position.
I know this is going to sound perverted but I totally don't mean it that way. If you can post some tastefully done shots of the naked cooking time I will post them as one of my picture of the day! Get happy with your sex selfs! even if you don't have a girlfriend or boyfriend! The fun still applies!
Todays picture of the day is brought to you by
Adriana
! Damn she's hot! Her boyfriend is one lucky dude! She is the most talented artist I know, If you ever need any graphic design done and done right, give her a call! Do you have any pictures of friends you want to show how much you appreciate on my blog? Send a picture right over and I will post in tomorrows post!